Purchasing Property in Hungary – Mortgages, Loans, and Investment 2022 🏡
Do you need a place to live while you work in Budapest but don't want to rent? Are you relocating to Hungary as a pensioner? Or are you simply looking for a sound investment? Then look no further, because we have collected the information you need to start planning your first real estate purchase in our country!
Írta: Noel Erdene
publikálva: 2022. August 04.
frissítve: 2023. September 01.
Olvasási idő: 8 minutes
The process is much easier than one would imagine – especially if you enlist the help of professionals such as our loan, or investment team. If you are an EU citizen, then there are virtually no restrictions on buying a property. In case you are a non-EU citizen, you will need a visa and a residence permit. After receiving these, you will be eligible to apply for permission to buy Hungarian property. Usually, the authorities grant the permit, but the process can take up a few months.
The fastest way to obtain real estate in Hungary as a foreigner, or an ex-pat is to establish a company. If you apply for these authorizations as a company, then the whole process will be much faster. It is important to know, that there might be extra costs – compared to applying as a private individual – if you go down this route. Our team of experts can easily guide you through the whole loan & mortgage application part of the process should you choose to work with GRANTIS.
The pros and cons of buying a property instead of renting
If you want to move into the real estate that you have purchased as an expat there are a few pros and cons that you must consider before moving on. We have collected a few here and in the summary table below.
Most notably if you are not renting, you do not have a landlord – but you bear all the responsibilities that come with owning your own home. From property taxes through utilities to maintenance costs you will have to administer and pay everything. Also, while having a landlord might be a nuisance, he or she usually actively manages the property, so you do not have to do anything else but pay the rent.
❌ The pros & cons of buying a property as an investment ✅
It might be tempting to buy real estate in Hungary for multiple reasons. As recent studies showed by Hungarian realtor companies, the interest among foreigners to buy property here as an investment grows steadily. Most notably from Germany, the Netherlands, and Slovakia.
The buy-to-rent model also has a few pros and cons as an investment. We have summarized a few in this table: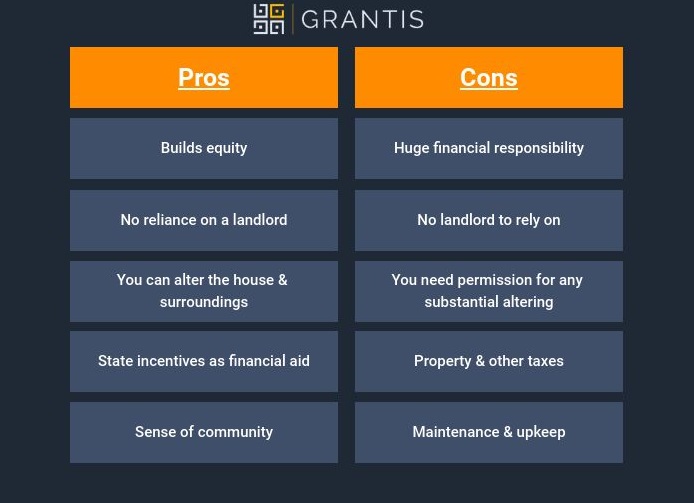 It should be also noted that while Hungary might still have a lower median cost of housing than most other developed European countries, the prices rose significantly in the last few years. A factor you should consider while buying real estate in our country.
Step 1 – Check your eligibility 🔎
This step became much easier since our admission into the European Union in 2004. If you are an EU citizen, then you do not need a visa to come to Hungary. However, if your stay surpasses 90 days (within 180 days), then you will need to apply for a Registration Card and an Address Card. From this point on, you will be able to purchase property in Hungary. Citizens of EEA countries & Switzerland also fall into this category.
If you are not an EU citizen, then you will need a visa to enter. After obtaining it, you will be able to get a residence permit – but you will need further authorization to buy Hungarian property. The authorities usually grant this license, but the process itself can be very slow.
Step 2 – Select your real estate, house, or apartment 🏡
Knowing what you want to buy beforehand is a must if you are planning to apply for a housing loan or mortgage. Loans of this size are mortgages, that need to be verified by a bank, and there are various administrative issues that also have to be solved by local authorities.
If you want to buy the apartment or house purely as an investment, then you will need to think a lot about the "realtor's mantra": location, location, location! But if you came to work, and you are planning to live in the property you just bought, then you may have a much easier time.
Naturally, Budapest – and most notably downtown Pest – is the most popular location for foreigners to buy real estate. With the somewhat better roads and infrastructure, combined with the rise of digital nomads and the "home-office" work schedule, larger houses on the countryside also became quite popular among ex-pats – especially with people from the Netherlands & Germany.
Housing prices outside of Budapest or Pest county are usually much lower. There are a few notable exceptions like some historic towns around Lake Balaton or the westernmost parts of the country. In the west, many Hungarians are working in Austria, while Austrian & German investors tend to drive up the prices. And this trend will not change any time soon.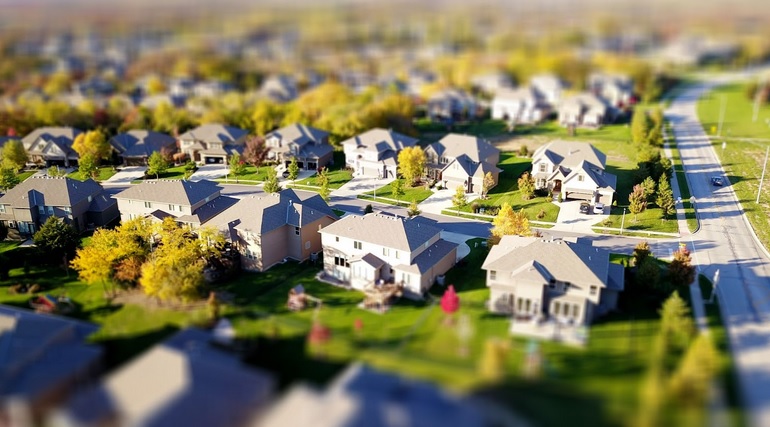 Step 3 – Applying for a mortgage or housing loan 📑
This is the trickiest part, as there can be severe restrictions for foreigners who apply for a housing loan. They cannot buy agri-, or silvicultural land, they need a permit both from the government and from the local authorities (with a few notable exceptions we have listed below).
Can I apply for a mortgage in Hungary? 💲
In order to apply for a mortgage in Hungary, you might need a permit from one of the Governmental Bureaus ( "Kormányhivatal" in Hungarian) before buying a house or starting the loan application.
You do not need this authorization if you:
are a citizen of an EU or EEA country,
are a citizen of Switzerland,
have dual citizenship, and one of them is Hungarian,
have inherited your real estate.
It is important to know, that in Hungary there are only mortgages with an explicit aim to finance properties. This means that you will have to offer your house as collateral in case of non-payment. If you only need 10-20 thousand euros or dollars to obtain the real estate, then it might be a good idea to opt for a personal loan.
How We Can Help – Loan & Mortgage Specialists 🏦
And this is the part where GRANTIS comes into the picture! We are credit and insurance specialists, who are independent of the commercial financial institutions of Hungary. This means that we will always be looking out for the needs of our clients, not the banks. We are supervised by the Hungarian National Bank, and we take great pride in providing the best possible service to our customers.
We will guide you closely from choosing the appropriate and most cost-effective credit constructions to all the administrative needs of a mortgage – step by step. We completely understand the hardships and confusion that a strange financial landscape brings, so we do our best to minimize all of this for all of our clients.
What Will You Need to Start the Loan Application Process?
There are a few things that are a must for those who want to successfully apply for a mortgage in Hungary:
permanent residence,
Hungarian tax identification number,
residence or permanent residence permit
an income that can support your monthly downpayments.
It is also important to note that if you are a foreigner, then most of the banks will only calculate 60% of the real estate's worth as collateral instead of the usual 70%. While this might look like a small difference, a re-application process as a result of a small delay like this can be quite infuriating.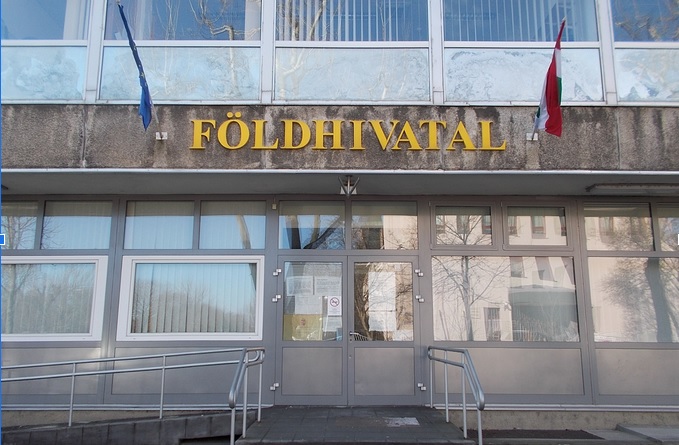 Step 4 – Administration ✍
Administrating a new property purchase in Hungary is not as difficult as one might think. During the purchase process, you will need to pay Transfer Tax, Land & Building Tax, a Registry Fee, and if you are planning to run a business from the property – corporate income tax, local business tax, etc. Always infer about the local tax rates in the municipality that you wish to move to!
infobox: Usually these taxes are included in the price the previous owner gave you – but you should always confirm that this is the case!
(ide gondoltam egy táblázatot a díjakról százalékosan, de egyelőre elengedtem)
Registering the title of the real estate is done in the Land Registry offices ("Földhivatal" in Hungarian). It is a centrally managed public registry, that holds owner information and property coordinates regarding all the real estates registered in Hungary.
Summary
Even though purchasing real estate in Hungary has never been easier, it is not necessarily the mother of all investments as it used to be. Due to governmental loans & regulations, the real estate prices are still rising steadily – even though some experts say that this rate is simply not sustainable. But these opinions do not seem to stop most of the foreign investors – the number of purchases and the value behind these transactions is still soaring!
If you plan to purchase real estate in Hungary, and you want a company behind you that is truly aware of the realities & the landscape of the Hungarian housing market, then look no further. Fill out the form below to get your completely free financial consultation with one of our independent advisors. At GRANTIS Hungary we take great pride in helping any and all of our clients!
Tartalomjegyzék
Apply for a free consultation with one of our English-speaking financial advisors!
By giving your information and some basic background about your situation and financial goals we can start our initial research for an ideal solution for you. We are here to help!
Apply for a free consultation with one of our English-speaking financial advisors!
By giving your information and some basic background about your situation and financial goals we can start our initial research for an ideal solution for you. We are here to help!
Ez is érdekelhet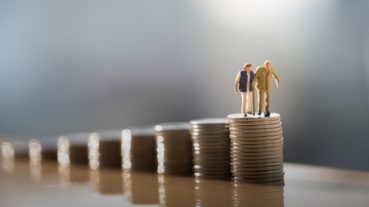 The Pension System and Voluntary Pension Funds in Hungary 💹
How much money does the Hungarian National System provide on its own 💸 The retirement age in Hungary currently is 65 At this age - generally speaking - you will receive 65-70% of your current monthly income This means that if you are earning a net 500 000 HUF today, you will receive 350 000 HUF to cover all your expenses But because of the reasons that we will mention shortly, many experts expect a decrease to a 45-55% rate or a sharp increase in the retirement age To get 100% of your current income, you will need to have...
Írta: Noel Erdene
publikálva: 2022. November 15.
frissítve: 2022. November 16.
Olvasási idő: 7 minutes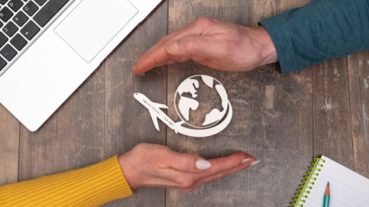 Travel Insurance II. – Which one to choose? 🧳
💉 Travel insurance with the European Health Insurance Card 🚆 It is worth getting a European Health Insurance Card (EHIC) Still, baggage insurance or dental care are only covered by travel insurance EHIC primarily covers essential services and solutions to many frequent issues you might face that are simply not included in the policy With a health insurance card, you will be treated in public health institutions in the country In some states, health care may be partly or entirely self-financed, thereby it is only...
Írta: Noel Erdene
publikálva: 2022. November 04.
frissítve: 2022. November 09.
Olvasási idő: 5 minutes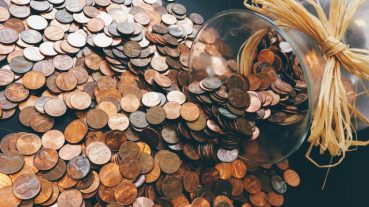 Investments & Savings in Hungary 2022 – Can You? Should You? How-to? 📈
Also, the simple fact that you can download a crypto exchange app and can get involved with a "special de-fi savings product" does not mean that you should There are a lot of ways to invest & earn money, from gold and cryptocurrencies, to stocks, bonds & ETFs So, if you have the means and the will to invest money - we can also help with the how-to This way you can make your funds work for you the exact way you want them to! Should I even invest Isn't my money safer under a rug💸 Of course, there is never a 100%...
Írta: Noel Erdene
publikálva: 2022. August 04.
frissítve: 2023. September 01.
Olvasási idő: 6 minutes