Do You Need Financial Advice In Hungary?
Then you are at the perfect place! Our team of genuinely independent financial advisors based in Budapest, Hungary is ready & able to help you with any problem you might encounter. During your free consultation, you will gain in-depth knowledge on the issue you might face - if you wish so. Or you can just tell us what you need, and we will take it from there!
Apply now
Join Our Foreign Clients
In case the financial & insurance environment of Hungary looks new, overly complicated, or simply you want to save time, then join our foreign clients! We have already helped several thousand people in improving their financial status. Our partners range from local investment firms through well-known insurance companies to huge international banks with hundreds of years in the business.
Services
Savings
For yourself or your children. From singular deposits through regular savings and investments to private pension plans.
Health insurance
We can assist you in finding the ideal private healthcare service for you and your company! Choose from our wide range of providers to gain access to high-quality care.
Hungarian residence permit
Assistance in obtaining the obligatory health insurance coverage.
Risk insurance
Prepare for unexpected events with life insurance, home insurance, credit or unemployment insurance.
Credit counseling
Choose from our wide range of private or corporate loans. You can depend on our consultation and tailor-made calculators for the Hungarian market.
Enterprise Solutions
Offers for your company: employee group insurances, property insurances, C.A.R. insurance, financial course for employees.
Our Partners
We compare the offers, terms & services of these financial institutions:
Our Values
---
We do not persuade anyone to make a decision that could do any harm even in the long run. Instead of cold calls and aggressive sales tactics, we promote the use of educational material like in-depth articles and videos. This way people can make a few decisions before contacting us for a consultation. We disclose and explain not only the pros but the cons and the small print too. During the consultation we will do a precise cost calculation of each and every policy, so you can make an informed decision!
---
The savings & insurance market is so saturated at this point, that it is hard to make a really good decision on your own. The more than 50 financial institutions that we list have hundreds of different offers and services to choose from - making it nearly impossible to make the ideal choice without professional help. We will bring you a solution based on your personal parameters, fast and free! Our in-house developed calculators combined with over a decade of experience and financial know-how will be in your service to help you on your way to success!
---
We are partners with the 25 biggest financial institutions, and we are awarded by them with a fee set by the National Bank of Hungary. This way the financial consultations can be completely free for our clients. Because of our multiple partnerships & independence, we are able to provide you with real information without any bias toward any bank or insurance company. We will always advise for a solution that truly benefits you in order to reach your goals!
This Is How We Work
You get in touch
You can apply for our free financial consultation by filling out and sending the form below.
We contact you
One of our consultants will call you within one business day, and together you discuss the details of the consultation in English.
Consultation
We can meet in person or via a video call. During the meeting we will discuss your background, needs, and goals - so we can find the ideal solution for you!
Market research
In order to find the best service for your particular needs, we will do a thorough market research of the 100+ financial products that we list. After this non-biased search, we will send you the Top 3 offers from our partners that we would recommend.
Finalizing the contract
There are a lot of administrative tasks connected to financial products such as loans & insurance. We will make it much easier for you by doing most of the legwork - you will only spend a minimal amount of time on administration!
You can count on us
In case you have any questions after choosing the offer, or you need any further help, you can rely on your personal consultant and our call center in the future.
Our Mission
Our main mission as a company is to provide independent financial assistance to anyone who needs it. We are brokers, so we do not have our own products - meaning that we are not controlled by any firm or bank. We use this independence to assist you in finding the ideal solution from the hundreds of offers on the market.

Our services are completely free for you as a private user. Grantis' income comes primarily from the financial institutions as referral fees according to the laws and regulations set by the state and the Hungarian Central Bank. These fees are virtually identical to ensure the independence of insurance brokers. This is how we can provide assistance for free, and this is why we will always base our recommendations on your interests!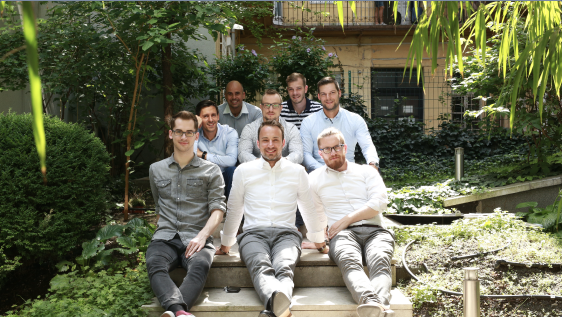 Guides
We also want to improve the financial awareness of the people who visit our site. If you want to learn about the insurance & financial landscape of Hungary then check out one of our guides especially made for foreigners and ex-pats!
Read more
Apply for a free consultation with one of our English-speaking financial advisors!
By giving your information and some basic background about your situation and financial goals we can start our initial research for an ideal solution for you. We are here to help!