Health Insurance in Hungary: Should Expats Go for a Private Care Provider? 🩺
Are you new to Hungary? Do you need proof of an all-around health insurance policy for your residence permit? Do you prefer fast and hassle-free health services? If that is the case, then our private health care insurances were just made for you! Tell us your exact needs and most important criteria - and we will find the ideal solution for your specific situation!
Írta: Noel Erdene
publikálva: 2022. August 03.
frissítve: 2023. May 31.
Olvasási idő: 8 minutes
We are independent contractors – we are able to screen the whole health insurance market for your specific needs. Many consulting companies are tied to a single health care provider, which is why they will not be able to provide you with the best deals. At Grantis Hungary we screen both Hungarian and international insurance companies, so you won't miss the best deals & services!
🏥 Hungarian Healthcare System – The Basics 🏥
There are 2 ways to insure yourself in Hungary: through the National Health Insurance system, or Private Health Insurance. Some hospitals and healthcare providers are available in both: but with very differing terms & conditions.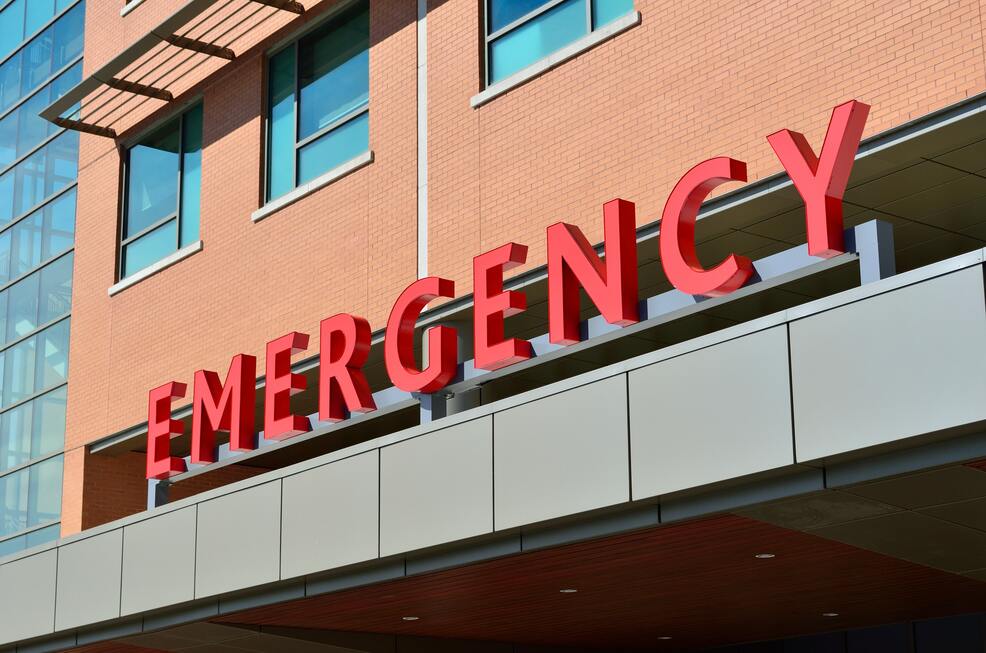 ---
How much is health insurance in Hungary?
The monthly fee of the National Health Insurance system in Hungary is 9600 forints per month from the 1st of January. Private health insurances start from around 6 thousand forints, but prices heavily vary depending on the services included.
---
When is open enrollment in National Health Insurance?
There isn't any specific enrollment period, you can join the national health insurance scheme whenever you choose to do so!
What are the benefits of Private Health Insurance in Hungary?
There are a lot of situations in Hungary where a private health provider is a huge asset, just to mention a few:
enables you to get various permits both in Hungary & in the EU (for example a residence permit for work or studying)
provides fast and reliable healthcare service,
you won't need to organize anything – our healthcare coordinators will take care of any scheduling,
a much shorter waiting list for most medical procedures,
many plans include preventive screening services – if not, you'll get a sizeable discount
fast administration, quick results.
Private Health Insurance in Hungary – Prices & Coverage
We have made a health insurance calculator for foreigners and ex-pats to figure out the monthly cost ranges of private health care in Hungary. In 2023 the cost to participate in the National Health Insurance system is 9600 HUF per month: there are more than a few private health care providers that cost less than that!
What determines the cost of Private Health Insurance in Hungary?
You can sign up for a private health care plan from as low as 5000 forints up to 125000+ forints per month. Naturally, these two packages vastly differ in covered treatments, preventive screenings, and other services. The fact sheet provided by the insurance company will list every service that is included. If the insurer does not provide the information you need – or if you need help comparing the services please feel free to contact us, we will be able to help.
Companies will determine the exact price of your policy based on your personal factors. These factors usually are:
age
occupation
medical history
lifestyle
If you are getting insurance as a group or a company there may be a flat rate introduced. Consult us or your insurer if you want to find out if it's a possibility in your case.
🩹 Service Availability 💉
There are a set of medical services that are usually included in the packages that are available in Hungary. Many times – especially if you are planning on buying health insurance coverage for a larger group – you will be able to customize your package. This way you can be covered for very specific treatments on your own terms.
What does Private Health Insurance include in Hungary?
The exact services provided differ depending on the insurance package you have purchased. Generally, they include medical assistance with:
Preventive screening tests (annual)
Outpatient care (internal medicine, dermatology, urology, gynecology, otorhinolaryngology, pulmonology etc.)
Laboratory & Diagnostic tests
Ambulatory surgeries (a.k.a. outpatient surgery or day surgery)
24hr Call Center (many packages offer consultation with a medical professional 24 / 7/ 365).
It is important to know that usually there is a value cap on these services, mainly to prevent fraud. But it is also safe to say that these caps are hard to reach if the insurance itself is used in good faith.
Be always sure to read carefully the full list of services included in your plan! Each and every health insurance provider has to include one on the product's website.
We have linked 3 providers' lists of services: Generali's Private Care, Generali's MediHelp, and Union's PrivateMed Next. It is important to know that not all insurance providers have detailed English fact sheets available – but we still include them in our search for the best policy for you! So if you need help in finding out the most suitable plan for your needs – whether you want to insure yourself against a specific type of threat, or you want the most premium coverage money can get in Hungary – contact GRANTIS. We have 35+ health insurance policies on our roster, and we will provide you with the TOP 3 plans for your specific situation – fast & free!
Private or National Health Insurance?
What does National Health Insurance include in Hungary?
According to Wikipedia, "As a high-income nation, Hungary has a relatively developed health infrastructure. Ambulances of the Országos Mentőszolgálat (OMSZ, "National Ambulance Service" reach all over the country within 15 minutes at the very latest." While the ambulance timeframe assessment might be classified as outright optimistic, it is safe to say that the national health services with private healthcare providers form a robust and effective infrastructure.
Private Health Insurance does not cover the emergency services you might need in the country. This is why we advise you to use private health care for non-emergency situations, while also taking part in the public health insurance system.
It is important to know that even if you do not have any health insurance, you will still be treated for medically necessary urgent health care. But if your country is not an EEA member state, or your country does not have a bilateral agreement with Hungary, then you will have to pay for these services in full. And these prices can be very steep. Also, an all-around health insurance is necessary to obtain any residence permit (whether it be for work or studying).
---
How to get national health insurance without a job?
It is easy to apply for the National Health Insurance system of Hungary. You can do so at 1139 Budapest, Váci út 73/A, Building H, and you'll need to pay 9600 forints per month to enroll.
When should I choose Private Healthcare in Hungary?
This of course varies depending on your situation, but private health insurance is the perfect answer:
if you want premium level coverage & services,
if you need it in order to obtain a document like a residence permit,
if you want professional help with organizing your examinations and procedures,
if you are not a citizen of a country that has a healthcare agreement in place with Hungary – in which case you will need to pay in full for any services provided.
A suitable private health care can seriously help you in focusing on regaining your health – and give you peace of mind even when you are perfectly healthy! Especially if you make use of preventive screening services.
🌆 Do you live in a city or the countryside? 🏡
If you are situated in a sizable city like Sopron or Budapest, then usually there will be healthcare professionals with equipment that can provide you medical services. The only two factors that can make your treatment complicated at this point are the quality of the equipment and the waiting lists. The doctors are true professionals in Hungary, but in many fields, there simply aren't enough of them in the National Health Care system to provide instant care to everyone who needs it.
Private insurance policies like the Generali Private Care or the Aegon Komfort Extra can provide you with assistance in hundreds of locations throughout the country.
Take extra care while choosing your insurer if you do not live in or around a city.
Expats from the EU & EEA
If you are a citizen of an EU or an EEA country, you will be able to use the European Health Insurance Card (EHIC) in Hungary. This will allow you to use the Hungarian National Health Insurance System as any local citizen.
Bear in mind that even though Hungary has a fairly effective national medical apparatus – there are still significant waiting times for numerous medical procedures in the National Health Insurance system – mainly due to a lack of sufficient personnel or equipment. Private Healthcare Providers can help in providing fast & reliable solutions for all of your needs.
Health Insurance for US Citizens & Expats
As a US expat you will need a global or Hungarian health care plan (either a national or a private) in order to access the health care system without paying for the services you received in full. If your company does not provide you with a suitable company-level insurance policy upon your arrival, then you can choose to join the Public Health Insurance for 8400 forints per month.
Or you can choose from the 35+ different private health insurance packages and tailor the coverage to your very own needs. If you need any help in choosing the service that suits your finances and your medical needs – contact us for a private consultation – it is fast, free & effective!
🏫 Private Health Insurance Providers in Hungary 🏫
We listed a few examples of prominent insurance companies in Hungary that offer a wide array of services in Budapest alone, or in the whole country. Two insurers listed have an English website that we have linked below.
But it is important to notice that there are many more providers located in Hungary. During a GRANTIS health insurance consultation we compare around 20 different offers from various insurers!
---
We compare the services of:
Generali Insurance Solutions
Generali Insurance offers a lot of services in Hungary, from vehicle insurance to homeowner's insurance – and one among them is Health Insurance. They offer health insurance policies in 4 different levels, and you can insure your whole family within one package.
Number of servicing points: 235
Range of medical services included: 4-44
Age cap: 69
CMC Déli Clinical Center
If you are located in Budapest, then CMC's special offer may be the solution for you. With offers starting from just over 200 000 forints per year CMC Déli Clinical Center offers you state-of-the-art medical services. CMC's wide array of tests & treatments will surely be able to assist you with your medical issues – but one major downside of it is that there are no clinical centers in the countryside.
Allianz Hungary
The Hungarian subsidiary of insurance giant Allianz also operates in the country. As a company that offers multiple insurance types across the globe, Allianz can help you with not only your individual health insurance needs but also with:
life insurance
sickness insurance
pension insurance
group health insurances
👨‍💼 How can GRANTIS help you in securing a well-rounded health insurance? 👩‍💼
Choosing suitable health insurance in a foreign country is not easy, especially when many of the offers simply have no ready-made detailed information about them in English. At GRANTIS we have consultants specialized in assisting ex-pats & foreigners, so you can ask all the important questions you might have – and we will answer!
Apply for a free consultation with one of our English-speaking financial advisors!
By giving your information and some basic background about your situation and financial goals we can start our initial research for an ideal solution for you. We are here to help!
Ez is érdekelhet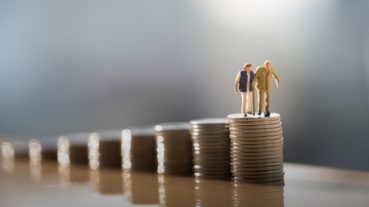 The Pension System and Voluntary Pension Funds in Hungary 💹
How much money does the Hungarian National System provide on its own 💸 The retirement age in Hungary currently is 65 At this age - generally speaking - you will receive 65-70% of your current monthly income This means that if you are earning a net 500 000 HUF today, you will receive 350 000 HUF to cover all your expenses But because of the reasons that we will mention shortly, many experts expect a decrease to a 45-55% rate or a sharp increase in the retirement age To get 100% of your current income, you will need to have...
Írta: Noel Erdene
publikálva: 2022. November 15.
frissítve: 2022. November 16.
Olvasási idő: 7 minutes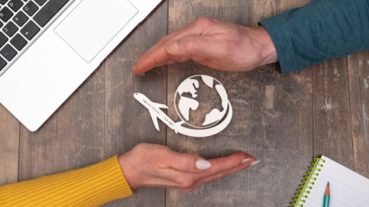 Travel Insurance II. – Which one to choose? 🧳
💉 Travel insurance with the European Health Insurance Card 🚆 It is worth getting a European Health Insurance Card (EHIC) Still, baggage insurance or dental care are only covered by travel insurance EHIC primarily covers essential services and solutions to many frequent issues you might face that are simply not included in the policy With a health insurance card, you will be treated in public health institutions in the country In some states, health care may be partly or entirely self-financed, thereby it is only...
Írta: Noel Erdene
publikálva: 2022. November 04.
frissítve: 2022. November 09.
Olvasási idő: 5 minutes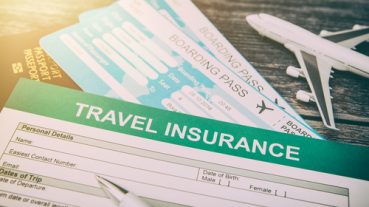 Travel Insurance I. – What is a Travel Insurance? Do you need it? 🛫
What is travel insurance Why do you need it 🧳 There are numerous well-known risks connected to flying & staying abroad Many of us experience hardships when encountering a lost baggage situation, or a missed flight And while these circumstances are usually covered in travel insurance, the biggest positive of the whole product line is that you don't need to worry about health coverage and expenses Nobody expects illness and accidents, but when they happen healthcare assistance truly can be invaluable How much is...
Írta: Noel Erdene
publikálva: 2022. October 28.
frissítve: 2022. November 02.
Olvasási idő: 4 minutes