Life Insurance for ExPats & Foreigners in Hungary 2022 📑
Whether you want a life insurance plan to insure yourself against possibilities such as a long-term disability, or you want an investment opportunity that also protects your family against the immediate financial consequences of a fatal accident, it is really important to carefully plan ahead…especially if you are in Hungary as an ExPat!
Írta: Noel Erdene
publikálva: 2022. August 04.
frissítve: 2022. September 06.
Olvasási idő: 6 minutes
Working at a new company or in a new country always brings its own special risks and rewards, and we want to help you with both! At GRANTIS Hungary we really do want to find the best life insurance for your exact needs & circumstances. We are a truly independent consulting company that offers a wide variety of products and services – for any and all of your financial needs!
The Basics: Life Insurance in Hungary: 2 types – 2 goals 📈
There are two very distinct types of life insurance in Hungary today. We will briefly go through each of them:
Classic Life Insurance: this is what people usually think about when they talk about life insurance in general. Meaning, that in case of the death of the insured, the beneficiary will receive a set amount of money. Usually, the policies can be augmented with different types of other conditions, ranging from disability clauses to the inclusion of one or more family members.
Unit-linked Insurance Plan (or ULIP): These plans serve a double purpose. In practice, this can be considered a savings account that is enhanced with some kind of a "classic" life insurance plan. Usually, you and your insurance company will agree on a monthly fee. From this sum, most of this money will go to your investment portfolio, while the other part of it will be used to provide you with life insurance coverage.
In Hungary, when you see a policy labeled as "UL Life Insurance" or "UL életbiztosítás" – contrary to the US terminology – we are not talking about "Universal Life Insurances", but Unit-linked Insurance Plans!
It is important to know that there are many more types of products in Hungary that provide some sort of life or health insurance benefits. Many times the companies that hire ex-pats & foreigners already have a company-wide plan. Always ask your employer or HR department before opting for an individual plan! Usually, the fees are much lower in a group policy – and if you need any extra protection, you can just expand the existing coverage, or get a whole other service package to supplement the company plan!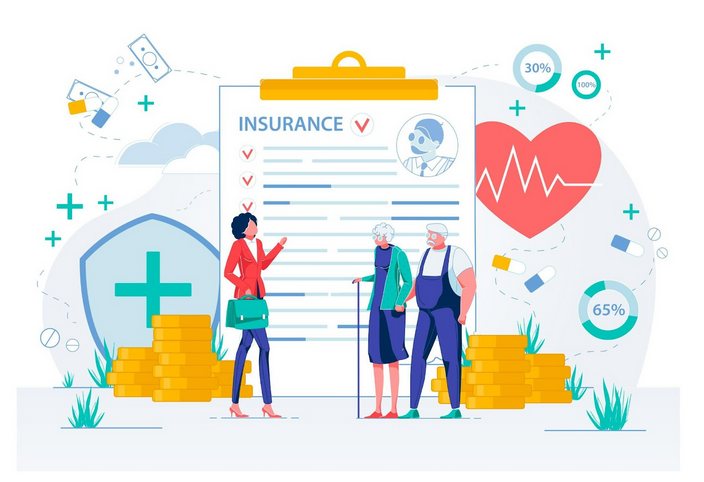 Benefits of a Life Insurance Policy – some of them may surprise you! ✅
There are a plethora of life insurance policies in Hungary, which means that there is a wide range of pros and cons to weigh when talking about this service as a whole. We have collected a few of the pros that our experts truly value – or many of our other customers have mentioned in particular.
Peace of mind for you, and the people who are closest to you: This is usually the most important reason our clients bring up during our initial meeting. If you have loved ones whose quality of life depends on your well-being, then having a life insurance policy is almost a no-brainer.
Secondary benefits: many people do not recognize the multitude of secondary benefits that many of these products have: they may have built-in disability income in case of a traffic accident, or you may borrow money from your account at a lower rate than the market, etc.
Income supplementation: it is a pretty common thing all around the world that retirees make less money than they did in their active years – while their regular cost of living does not lessen! A well-chosen unit-linked life insurance policy can negate all of these adverse financial effects of retiring!
Collateral for loans – It is also possible to use a given percentage of the funds you have on your account in order to get your pending mortgage or loan approved!
👨‍👩‍👧‍👦 Can I get Insurance for the Whole Family? 👨‍👩‍👧‍👦
You can get individual life insurance packages for your family members, but we would suggest that you try to include them either in the company plan ( you will need to discuss the possibility and the extra fees with your employer) or incorporate them as insured into your own individual plan. Usually, there is a way to cover them within your policy with a comparatively much lower fee! Many companies, such as K&H Insurance or Generali Biztosító Zrt. have dedicated "Family Plans," or they will let you expand the coverage for a nominal fee.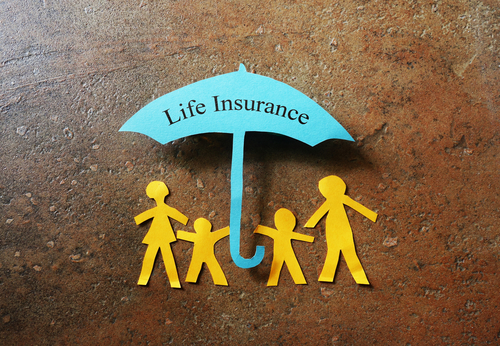 Is there Life Insurance for people over 50 or 60 in Hungary?
Yes, there is. The only difference is that most of the time they require a medical background check before granting the policy. This can range from over-the-phone consultations to full body check-ups in a medical facility.
Can I buy Life Insurance for Children?
Naturally, there are a lot of ways to insure your children. The easiest and most straightforward by far is to simply add their coverage as a rider to your own policy. You can also buy dedicated children's life insurance, but usually, there aren't enough extra services included to justify the steep extra fees.
Who Provides Life Insurance Policies in Hungary? What Companies can I Choose From? 🏨
There are more than a few companies that offer Unit Linked Insurance Plans or Classic Life Insurances in Hungary. The list may look a bit overwhelming at first sight, but our well-trained group of experts can explain the main features and differences of all of these products & companies with ease:
Aegon életbiztosítás
Allianz életbiztosítás
Cardif életbiztosítás
CIG Pannónia életbiztosítás
Generali életbiztosítás
Grawe életbiztosítás
Groupama életbiztosítás
K&H életbiztosítás
Magyar Posta életbiztosítás
MetLife életbiztosítás
NN életbiztosítás
Signal Iduna életbiztosítás
Union életbiztosítás
Uniqa életbiztosítás
If you are interested in the current state of the Hungarian insurer's market before you invest, contact us, or you can download the European Commission's "Insurer Factsheet of Hungary" here.
Summary
As is obvious from the list above, there isn't any shortage of insurance products & services in Hungary. There are tons of providers with more than one product to fully cover any medical needs you or your family might have! If you need any assistance in choosing the ideal solution for you – whether you want the service because you want to feel protected from any curveball, or you want to utilize a state tax break to beef up your investment portfolio – we can help you! Just fill out this form in order to get your completely free-of-charge consultation with one of our experts. You have nothing to lose, but a lot of valuable information to gain!
Tartalomjegyzék
Apply for a free consultation with one of our English-speaking financial advisors!
By giving your information and some basic background about your situation and financial goals we can start our initial research for an ideal solution for you. We are here to help!
Apply for a free consultation with one of our English-speaking financial advisors!
By giving your information and some basic background about your situation and financial goals we can start our initial research for an ideal solution for you. We are here to help!
Ez is érdekelhet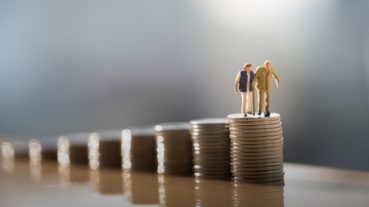 The Pension System and Voluntary Pension Funds in Hungary 💹
How much money does the Hungarian National System provide on its own 💸 The retirement age in Hungary currently is 65 At this age - generally speaking - you will receive 65-70% of your current monthly income This means that if you are earning a net 500 000 HUF today, you will receive 350 000 HUF to cover all your expenses But because of the reasons that we will mention shortly, many experts expect a decrease to a 45-55% rate or a sharp increase in the retirement age To get 100% of your current income, you will need to have...
Írta: Noel Erdene
publikálva: 2022. November 15.
frissítve: 2022. November 16.
Olvasási idő: 7 minutes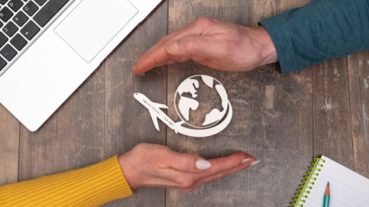 Travel Insurance II. – Which one to choose? 🧳
💉 Travel insurance with the European Health Insurance Card 🚆 It is worth getting a European Health Insurance Card (EHIC) Still, baggage insurance or dental care are only covered by travel insurance EHIC primarily covers essential services and solutions to many frequent issues you might face that are simply not included in the policy With a health insurance card, you will be treated in public health institutions in the country In some states, health care may be partly or entirely self-financed, thereby it is only...
Írta: Noel Erdene
publikálva: 2022. November 04.
frissítve: 2022. November 09.
Olvasási idő: 5 minutes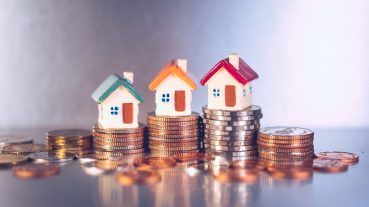 Purchasing Property in Hungary – Mortgages, Loans, and Investment 2022 🏡
The process is much easier than one would imagine - especially if you enlist the help of professionals such as our loan, or investment team If you are an EU citizen, then there are virtually no restrictions on buying a property In case you are a non-EU citizen, you will need a visa and a residence permit After receiving these, you will be eligible to apply for permission to buy Hungarian property Usually, the authorities grant the permit, but the process can take up a few months The fastest way to obtain real estate in Hungary as...
Írta: Noel Erdene
publikálva: 2022. August 04.
frissítve: 2023. September 01.
Olvasási idő: 8 minutes