Corporate Solutions II. – Insurance, Loans & Credit Counselling 🧮
In our previous article we talked about the employee insurance landscape in Hungary. Today we are going to examine and confabulate on the topics of loan counselling, company liability insurance policies, and our popular (and highly educational) Academy of Finance!
Írta: Noel Erdene
publikálva: 2022. October 26.
frissítve: 2022. October 27.
Olvasási idő: 6 minutes
The first two services that we discussed in Part One are those that a company can consider as part of the employee benefits package. Part Two of our series focuses on available loans and credit schemes, and different types of insurance – for the corporation itself. Let's get right into it!
💹 Loan & Credit Counselling (Corporate Finance) 👨‍💻
As a company, you can apply for a wide variety of loans from state-subsidized products to purely market-based solutions provided by commercial banks. Choosing the right one can keep millions of forints inside the company – making a free consultation with one of our specialists a great deal for anyone who needs to make a decision.
From the immensely popular constructs like the governmentally subsidized "Széchenyi Kártya" scheme (which includes a wide array of financial products) to large-scale export credits from the likes of EXIM Bank or Raiffeisen Bank.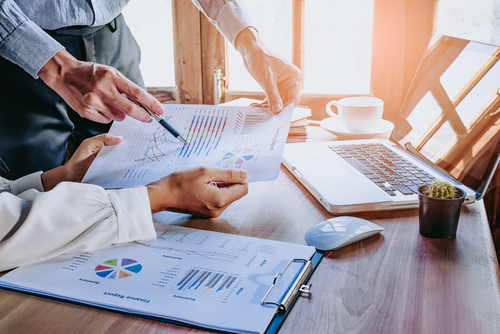 Tailor-made GRANTIS Calculators & Database for Hungary
We have developed a detailed database and a useful calculator for our Hungarian clients and customers to provide fast, reliable, and up-to-date information on loans & mortgages. Using this vast database we can assist you and your company in choosing an ideal construct.
If you contact us and provide some background information on your aims and circumstances, we will use our experience, contacts, and calculators to provide you with an ideal business loan!
🏢 Corporate Insurance (property, liability, contractors') 🩹
According to data from MABISZ (Association of Hungarian Insurance Companies) in 2020, there were 48,388 instances where insurers had to pay for damages connected to their business-facing policies. There are a lot of risks included in running a company ranging from having a negligent employee that damages properties wherever he or she rears her head – to serious workplace injuries.
A Wide Range of Insurance Services
Because of this wide range of risks associated with building a business, there are a lot of very specific corpo insurance products available in Hungary. Their main aim is to minimize the effects of an event that can adversely affect – or simply bankrupt – your company. We would like to emphasize a few of our services that we would recommend:
Property insurance
Liability insurance
Group Life or Health Insurance
C.A.R. (Contractor's All Risk) Insurance (we provide E.A.R. also)
Guarantee Insurance
Agricultural Insurance
We have more insurances on our roster, but these are the most popular with corporations by far. Ask one of our financial consultants with a help of the form below – we would be glad to provide you with all the data you need to make an informed decision! Also, within all of these groups, there are multiple service providers making it harder to choose.
At GRANTIS, we have over a decade of experience dealing with these products and insurers – while our assistance is completely free for you as a client!
🏡 Residence & Work Permit Acquisition 📃
It is not easy to acquire a work permit in Hungary if you are not from the EU, the EEA, or another country that is in a bilateral agreement with Budapest. Getting all the necessary papers and authorizations can be a daunting task.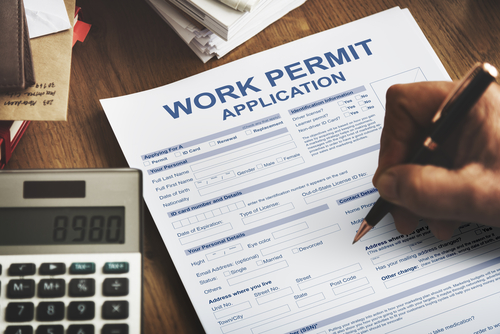 Residence & Work Permit – Do you need Health Insurance?
In Hungary, if you want to get any of the permits mentioned above, you will need some sort of health insurance. This can be the insurance provided by the public health system or can be a private provider. It is our opinion that in case you are a foreigner, you should get both. Emergency services are only covered by the public health system (you get treated if you don't have it, but you will have to reimburse the state for the expenses). But for most of the other services, the private healthcare system is much more effective. By combining the two, you can rest assured that you, your family, or your employees will be treated in modern facilities by dedicated professionals – without a long waiting list!
🏫 Academy of Finance 📈
Our Academy of Finance's purpose is to enhance the financial well-being of the employees – company-wide. We achieve this by giving lectures and providing educational material on topics like:
Effective Saving & Budgeting
The Cost of Money: Spending & Debt Control
Tax Breaks & Returns – and How to Utilize Them
Housing & Renting
Short & Long Term Investments in Hungary
We also offer shorter, specialized modules for: parents, entrants, real-estate buyers, and for those, who are in need of private banking services.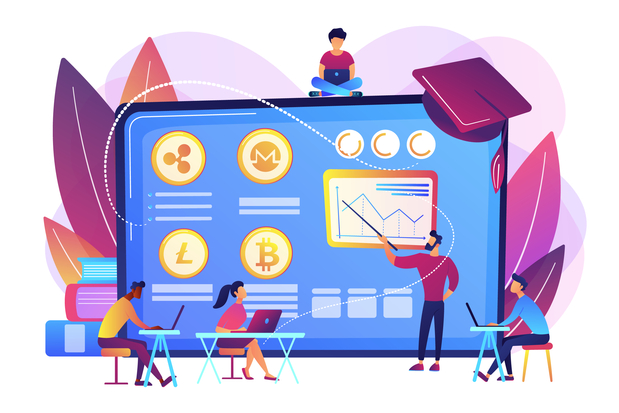 Features 🔎
Live feed: we understand that many of the ex-pats – especially in the IT area – are working from home office, or the countryside, or even from outside Hungary. For these exact reasons we usually have a live feed straight from your company's offices to wherever your teammates and colleagues are. If need be, we can record your Academy session for later "consumption".
Educational materials: We provide a wide range of useful information even before the Academy itself starts. By doing this we can provide a head start to the employees that need or want to get the maximum amount of benefits from these courses.
Q&A Session: usually there are a lot of questions surrounding corporate or private financing. Each of our presentations has a Q and A part, where our team members can answer your questions.
Consultation: For those who need personal assistance with their finances, we are able to provide 1 on 1 consultation with one of our team members on-site. We are independent contractors, which is the exact reason you'll colleagues will get unbiased information from our advisors.
Our Academy of Finance team is headed by Csaba Sipos, and they have provided useful information to well-known companies such as:
British Petrol (BP)
Unilever Hungary
SAP Hungary
NN Group
👩‍💼 How can GRANTIS Help You? 👨‍💼
We understand that companies & corporations are complex layered entities, that have a plethora of personal and business perspectives within them. For this reason, we differentiated our approach for 3 different levels of contacts within a company:
Employees
Human Resources (or HR) Department
Executive Decision Makers
Using this method and our over a decade-long experience we are able to assist you with all your issues in the fields mentioned above – while our Academy of Finance will enhance your colleague's financial well-being.
Don't hesitate to contact us, consultation with GRANTIS' international team is free – and it will always be.
MIRŐL SZÓL?
Apply for a free consultation with one of our English-speaking financial advisors!
By giving your information and some basic background about your situation and financial goals we can start our initial research for an ideal solution for you. We are here to help!
Apply for a free consultation with one of our English-speaking financial advisors!
By giving your information and some basic background about your situation and financial goals we can start our initial research for an ideal solution for you. We are here to help!
Ez is érdekelhet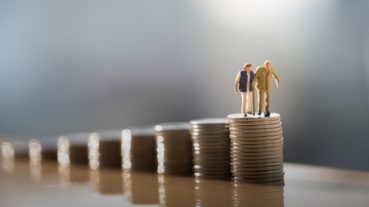 The Pension System and Voluntary Pension Funds in Hungary 💹
How much money does the Hungarian National System provide on its own 💸 The retirement age in Hungary currently is 65 At this age - generally speaking - you will receive 65-70% of your current monthly income This means that if you are earning a net 500 000 HUF today, you will receive 350 000 HUF to cover all your expenses But because of the reasons that we will mention shortly, many experts expect a decrease to a 45-55% rate or a sharp increase in the retirement age To get 100% of your current income, you will need to have...
Írta: Noel Erdene
publikálva: 2022. November 15.
frissítve: 2022. November 16.
Olvasási idő: 7 minutes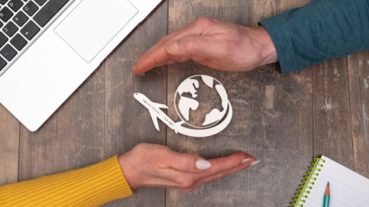 Travel Insurance II. – Which one to choose? 🧳
💉 Travel insurance with the European Health Insurance Card 🚆 It is worth getting a European Health Insurance Card (EHIC) Still, baggage insurance or dental care are only covered by travel insurance EHIC primarily covers essential services and solutions to many frequent issues you might face that are simply not included in the policy With a health insurance card, you will be treated in public health institutions in the country In some states, health care may be partly or entirely self-financed, thereby it is only...
Írta: Noel Erdene
publikálva: 2022. November 04.
frissítve: 2022. November 09.
Olvasási idő: 5 minutes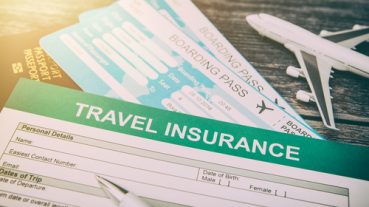 Travel Insurance I. – What is a Travel Insurance? Do you need it? 🛫
What is travel insurance Why do you need it 🧳 There are numerous well-known risks connected to flying & staying abroad Many of us experience hardships when encountering a lost baggage situation, or a missed flight And while these circumstances are usually covered in travel insurance, the biggest positive of the whole product line is that you don't need to worry about health coverage and expenses Nobody expects illness and accidents, but when they happen healthcare assistance truly can be invaluable How much is...
Írta: Noel Erdene
publikálva: 2022. October 28.
frissítve: 2022. November 02.
Olvasási idő: 4 minutes