Corporate Solutions I. – Employee Insurance in Hungary 📝
Effectively running a company or leading a department as a foreigner in Hungary is not easy. Managing a team full of ex-pats neither. We understand this, so we have made an extensive list of our financial & insurance services in order to help you succeed in our country!
Írta: Noel Erdene
publikálva: 2022. October 26.
frissítve: 2022. October 26.
Olvasási idő: 5 minutes
👨‍💼 Corporate Services at GRANTIS 👩‍💼
We can assist your company with:
Health Insurance
Life Insurance
Loan & Credit Counselling (Corporate Finance)
Corporate Insurances
Residence & Work Permit Acquisitions (obtaining a mandatory "insured" status)
Academy of Finance by GRANTIS (a company-wide financial awareness education, differentiated by levels of decision-making)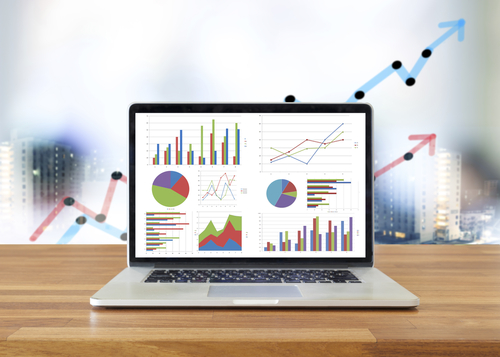 1. Health Insurance in Hungary 💉
More and more people are going to private doctors for screenings, check-ins, or treatments. There are a few frequently asked questions about the Hungarian healthcare system, we answered them below, so you can get a basic understanding of how it actually works:
What is public health care and what is private health insurance for? Why is it beneficial for the company?
The Hungarian health care system is part of the social security system, i.e. in the same category as the pension system in terms of funding. In Hungary, the public system is robust and includes a lot of services. However, the fact is that it still remains understaffed and underequipped (as was mentioned in this governmental report to the European Commission in 2022. You will be treated under public health insurance, but there can be a significant waiting time.
However, if your company chooses to augment this system with a private health insurer and its network, these problems will be much less frequent. We have listed a few of the most common services below.
It is also a well-known fact that the right health benefits greatly help employee retention. Especially, if your employees are also ex-pats who need and appreciate assistance with their health issues should any come up.
Usually, there is a value cap on the different services. These measures are primarily aimed at preventing fraud, and these caps are hard to reach if the policy was used in good faith.
Be always sure to read carefully the full list of services included in your plan! Each and every health insurance provider has to include one on the product's website. Our consultants are ready and able to help you compare the details of any policy. This way you can make an informed decision – while also save a lot of time searching through convoluted documents.
What does Private Health Insurance include in Hungary?
The services that these insurers provide heavily depend on the specific policy you've signed up for. They usually include medical assistance with:
Preventive screening tests (annual)
Outpatient care (internal medicine, dermatology, urology, gynecology, otorhinolaryngology, pulmonology, etc.)
Laboratory & Diagnostic tests
Ambulatory surgeries (a.k.a. outpatient surgery or day surgery)
24hr Call Center (many packages offer consultation with a medical professional 24 / 7/ 365).
Should you choose the private or the public health service as an expat?
We advise that you use both of the healthcare systems. Emergency services are only included in the public health system. In case something happens, you will be taken to a hospital by an ambulance, and treated by the doctors – but you will have to pay the full price of these services if you are not insured. As of the writing of this article, the monthly fee of the public system is 8,400 HUF.
As mentioned before, you can have a better employee retention rate, or you can seriously enhance the perks & benefits side of your job offerings with a private health insurance pack. And you can do so from around the same price as the public system. If you want to know more, we have written an extensive article on these policies in English here.
How can GRANTIS Assist with your Company's Private Health Insurance?
It needs to be stressed that the services included in a policy greatly vary depending on the price. It is also a fact that not many insurers have a detailed English description of their products. At GRANTIS, we have a team of English-speaking consultants that are specialized in this area – and they have over a decade of experience dealing with these issues.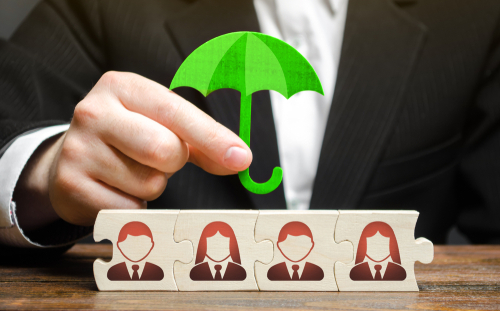 2. Life Insurance for Foreigners 🏥
Life insurance is the other typical benefit that many corporations give to promote worker retention and recruitment. But there are two, vastly different types of Life Insurance that you can offer, we will briefly introduce both:
Classic Life Insurance
This is the policy people usually think about when mentioning life insurance. In case of death, the insurance company pays a predetermined sum to the beneficiary. There are tons of auxiliary clauses that can be added, for example, the inclusion of a family member, or a disability clause.
Unit-linked Insurance Plans (or ULIPs)
The easiest to understand ULIPs is to simply think about them as a savings or investment plan. And this plan is augmented by services that are usually provided with classic life insurance, or health insurance policies. Usually, there are 3 or more portfolios your employees can choose from, so they can tailor their savings to their risk tolerance.
Using ULIP to increase employee retention
It is quite clear why a Unit-linked Insurance Plan can help in keeping your experienced colleagues at the company.
Providing long-term and clear-cut savings plans that are truly beneficial to them is a great trump card to have if you have to keep or recruit high-end workers.
Can we Assist? – GRANTIS Corporate Insurance Consulting 🧮
There is a plethora of corporate policies and portfolios to choose from. Also, life insurance terms & conditions – especially in the case of ULIPs – are quite hard to understand, and many times the insurer does not provide an English fact sheet. GRANTIS can make the whole decision-making process much more effective and streamlined by assisting from the planning phase through signing the contracts – and we provide long-term assistance way after we have signed the contract.
In the second part of this series, we will take a look at GRANTIS' financial solutions for companies and corporations, as well as our highly coveted Academy of Finance!
Apply for a free consultation with one of our English-speaking financial advisors!
By giving your information and some basic background about your situation and financial goals we can start our initial research for an ideal solution for you. We are here to help!
Ez is érdekelhet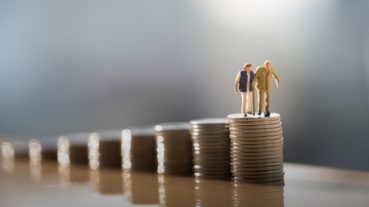 The Pension System and Voluntary Pension Funds in Hungary 💹
How much money does the Hungarian National System provide on its own 💸 The retirement age in Hungary currently is 65 At this age - generally speaking - you will receive 65-70% of your current monthly income This means that if you are earning a net 500 000 HUF today, you will receive 350 000 HUF to cover all your expenses But because of the reasons that we will mention shortly, many experts expect a decrease to a 45-55% rate or a sharp increase in the retirement age To get 100% of your current income, you will need to have...
Írta: Noel Erdene
publikálva: 2022. November 15.
frissítve: 2022. November 16.
Olvasási idő: 7 minutes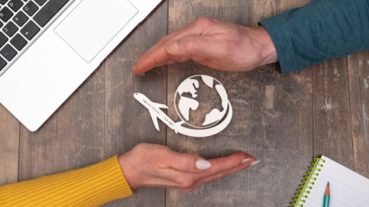 Travel Insurance II. – Which one to choose? 🧳
💉 Travel insurance with the European Health Insurance Card 🚆 It is worth getting a European Health Insurance Card (EHIC) Still, baggage insurance or dental care are only covered by travel insurance EHIC primarily covers essential services and solutions to many frequent issues you might face that are simply not included in the policy With a health insurance card, you will be treated in public health institutions in the country In some states, health care may be partly or entirely self-financed, thereby it is only...
Írta: Noel Erdene
publikálva: 2022. November 04.
frissítve: 2022. November 09.
Olvasási idő: 5 minutes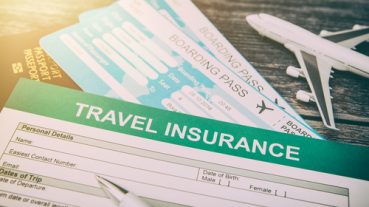 Travel Insurance I. – What is a Travel Insurance? Do you need it? 🛫
What is travel insurance Why do you need it 🧳 There are numerous well-known risks connected to flying & staying abroad Many of us experience hardships when encountering a lost baggage situation, or a missed flight And while these circumstances are usually covered in travel insurance, the biggest positive of the whole product line is that you don't need to worry about health coverage and expenses Nobody expects illness and accidents, but when they happen healthcare assistance truly can be invaluable How much is...
Írta: Noel Erdene
publikálva: 2022. October 28.
frissítve: 2022. November 02.
Olvasási idő: 4 minutes